Baborówko Driving Show 2022 on September 2-4, 2022 is an international official driving competition and one of 5 CAIO4* shows in the world. The event will include the Driving Nations Cup in four-in-hand and pairs categories. The competition will also determine the gold medalist of the Polish National Championships. 
There are 38 carriages on the start list. The CAIO4*-H4 competition will feature 16 teams from 7 countries. Teams from Australia, the Netherlands, Germany and Poland will compete in the four-in-hand Nations Cup. On the start list we will see, among others, the leader of the FEI four-in-hand Diving Ranking – Australia's representative Boyd Exell.
The CAIO4*-H2 competition will feature 22 pairs from 7 countries. Teams from the Czech Republic, the Netherlands, Germany, Sweden and Poland will compete in the pairs Nations Cup. In these competitions we will see, among others, the driver, ranked second in the FEI ranking in pairs – Sandro Koalick, representing Germany.
Thanks to the involvement of the patron of the competition, Mr. Roman Roszkiewicz, the athletes will compete for financial prizes in the total amount of EUR 73,000.
Particularly spectacular and exciting will be the competition of four-in-hand category. Competitions of this rank are extremely difficult and require great skill from the teams. The organization of four-in-hand competition is possible by Baborówko's impressive sports infrastructure, including a 12,000-square-meter quartz arena with an ebb and flow system. It is currently the largest quartz arena in Poland.
The Baborówko Driving Show 2022 will be held in the following format: Friday - dressage; Saturday - marathon; and Sunday - cones and prize giving ceremonies.
Download the master lists here.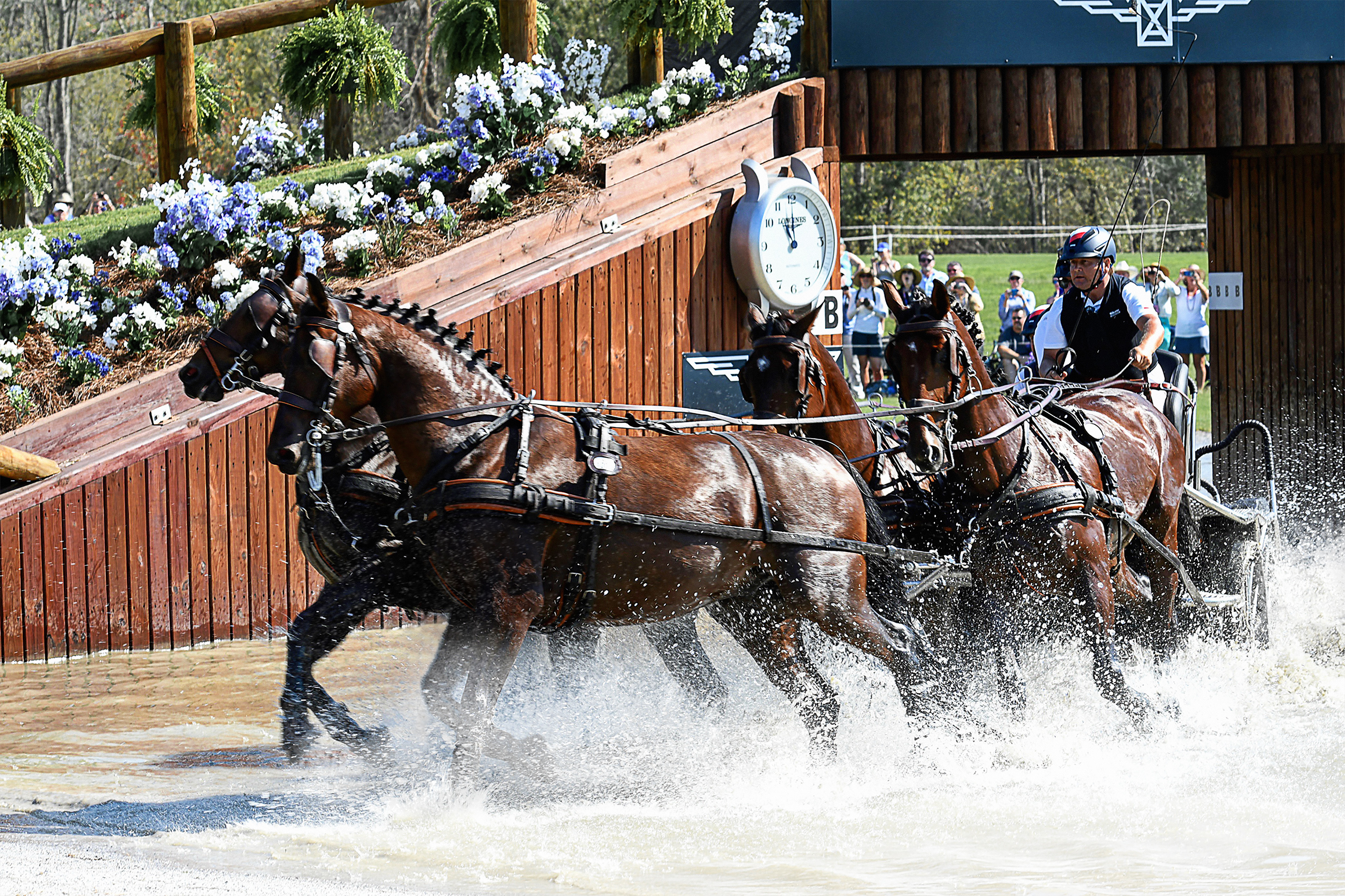 This is the first-ever international driving show in Baborówko. Despite the debut in the organization of the event in this competition at this level, the International Equestrian Federation granted the Baborówko Equestrian Center the right to organize the Nations Cup.
Baborówko Equestrian Center has so far been known for organizing international eventing and show jumping competitions, during which it hosted the most successful foreign and Polish riders, Olympic champions, world champions and FEI ranking leaders, such as representatives of Germany, Michael Jung and Ingrid Klimke, or the British eventer Oliver Townend.