The best eventing riders are going to meet together for the 15th time in Baborówko Equestrian Center. This year they will compete for Olympic qualification and over EUR 100 000 prize pool. Equestrian Festival Baborówko will take place on 18-21 May. Participation has already been confirmed by top equestrian stars such as Ingrid Klimke and Michael Jung - Olympic gold medallists
260 pairs from 18 countries are going to take part in 15th edition of Equestrian Festival Baborówko which is international eventing event. Competition will take place on 18-21 May in Poland in Baborówko and will once again rank among the best-subsidised competitions in the world, as this year's prize pool, thanks to the support of competition patron Roman Roszkiewicz, will amount to half a million zlotys. First two days are going to be dressage, Saturday will be cross and on Sunday after show jumping we will find out who win all categories.
This year edition is special because of the CCIO4*-L which is Designated Olympic Qualifier for Group C. The Poles will face the Czech and Hungarian teams in the team competition, with the winning team gaining direct promotion to next year's Paris Olympic Games. In 2019, the Polish team won the CCIO4*-L competition held during the Baborówko Equestrian Festival, which allowed the Polish team to compete in the Tokyo Olympics for the first time after a 16-year break.
"I am delighted that once again the Olympic qualification will be held in Baborówko. It is a great honour for us and a confirmation of the highest level of organisation. The athletes can always count on great infrastructure and a wonderful atmosphere."

- Henryk Jan Święcicki, director of the Equestrian Festival Baborówko
Another category, full of sporting excitement, will be the CCI4*-S, in which the world's biggest equestrian stars will compete. Among others, Ingrid Klimke (gold medallist at the Olympic Games in Beijing and London), Michael Jung (gold medallist at the Olympic Games in London and Rio de Janeiro) and Felix Vogg (Switzerland), last year's winner of the CCI4*-S competition, will compete for a prize pool of PLN 320 000.
The event will also feature CCI4*-L, , CCI3*-S, CCIYH2*-S, CCI2*-S and CCI1*-Intro competitions, with names such as Miloslav Příhoda Jr. or Andreas Dibowski. Full master list is available on our website: https://equestrian.baborowko.pl/eng/download/2023/EFB/entries_FJB-2023_v3.05v2.pdf
More information about the event can be found on the organiser's website: www.equestrian.baborowko.pl and on social media (Baborówko Equestrian).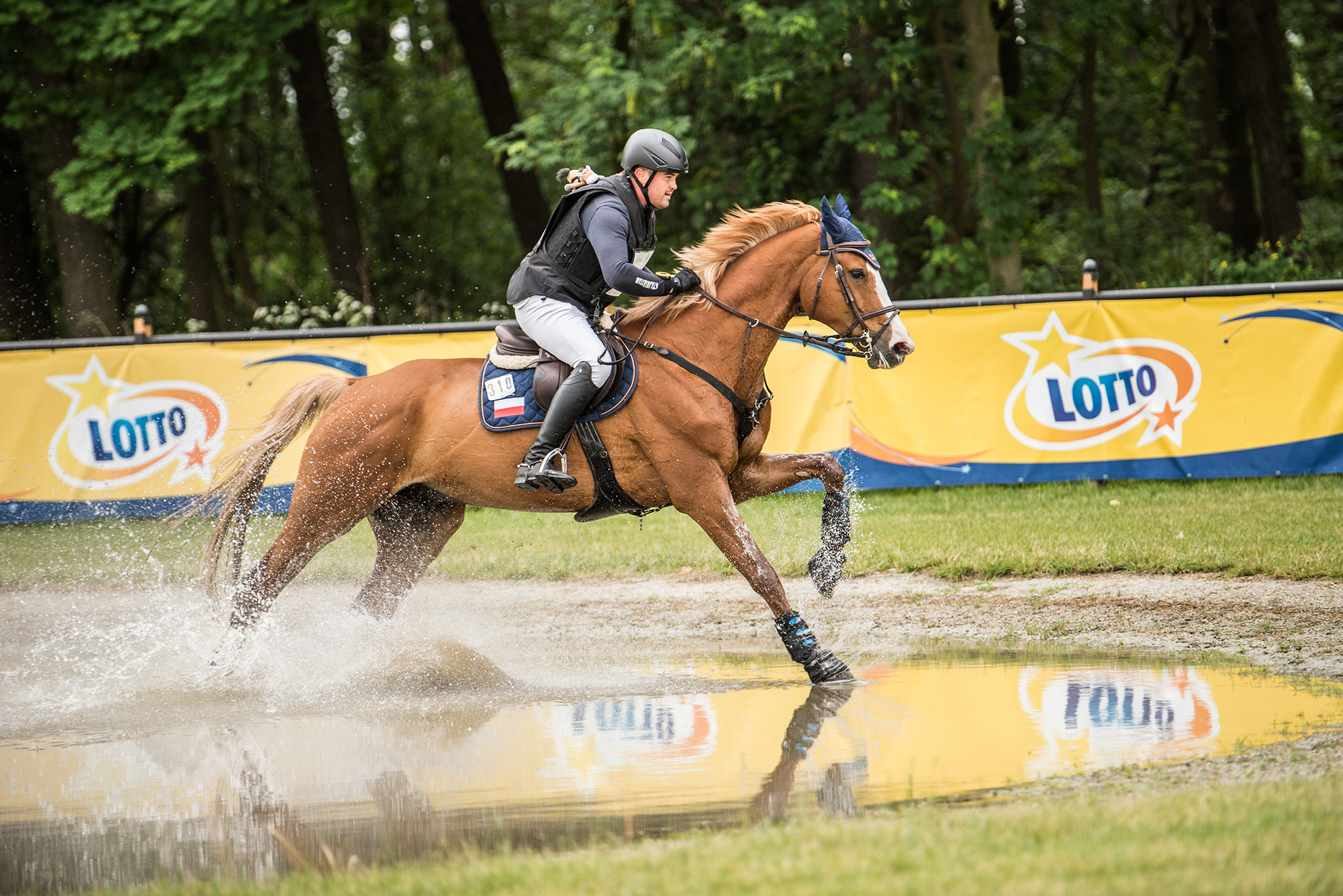 ---
TIMETABLE:
Thursday, 18.05.2023
Arena A
9.00 Dressage CCI3*-S the trophy of KUHN Maszyny Rolnicze – part 1
14.45 Dressage CCI4*-S the prize of the patron of the show Roman Roszkiewicz – part 1
Arena D
9.15 Dressage CCI2*-S the trophy of Wielkopolska Region – part 1
15.00 Dressage CCI1*-Intro the trophy of Canter Club – part 1
Friday, 19.05.2023
Arena A
8.30 Dressage CCI3*-S the trophy of KUHN Maszyny Rolnicze – part 2
12.00 Dressage CCI4*-S the prize of the patron of the show Roman Roszkiewicz – part 2
14.45 Dressage CCIO4*-L the trophy of LOTTO
16.45 Dressage CCI4*-L the trophy of KOWR
Arena D
8.30 Dressage CCI2*-S the trophy of Wielkopolska Region – part 2
11.45 Dressage CCIYH2*-S the trophy of Stadnina Kunowo  
14.00 Dressage CCI1*-Intro the trophy of Canter Club – part 2
Saturday, 20.05.2023
9.00 Cross CCI3*-S the trophy of KUHN Maszyny Rolnicze
12.00 Cross CCI4*-S the prize of the patron of the show Roman Roszkiewicz
14.00 Shows
14.45 Cross CCIO4*-L the trophy of LOTTO
15.45 Cross CCI4*-L the trophy of KOWR
17.15 Cross CCI1*-Intro the trophy of Canter Club
Arena D
8.30 Show Jumping CCI1*-Intro the trophy of Canter Club
10.15 Show Jumping CCI2*-S the trophy of Wielkopolska Region
Show Jumping CCIYH2*-S the trophy of Stadnina Kunowo 
Sunday, 21.05.2023
10.30 Cross CCIYH2*-S the trophy of Stadnina Kunowo  
11.45 Cross CCI2*-S the trophy of Wielkopolska Region
17.00 Driving – Marathon
Arena A
9.30 Show Jumping CCI3*-S the trophy of KUHN Maszyny Rolnicze
12.00 Show Jumping CCI4*-S the prize of the patron of the show Roman Roszkiewicz
13.25 Prize giving ceremony CCIYH2*-S the trophy of Stadnina Kunowo   
13.45 Relay – Carrige and car
15.00 Show Jumping CCIO4*-L the trophy of LOTTO
15.40 Prize giving ceremony CCI2*-S the trophy of Wielkopolska Region
16.15 Show Jumping CCI4*-L the trophy of KOWR